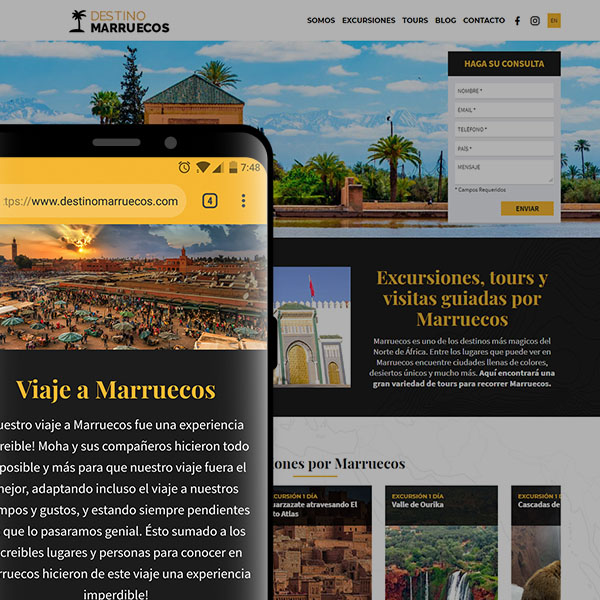 Destino Marruecos - Tourism Agency
Destino Marruecos is a small local tourism agency. They count on a wide and experienced staff: Professional guides, hospitality locations, and transport team. They offer personalized attention, local trips reservations and tourist information to improve your trip.
ABProject participated in the "corporate image" definition, web design, content writing, and web development. And then we deploy those rules in social networks and communication in general.
Performed items
Design and development of the tourism portal
Deploy of the institutional image (look & feel) in social networks
Content adaptation for digital media
Advertising